Top Chevrolet Sales Award
Selkirk car salesman receives top Chevrolet sales award
It feels like yesterday that Josh Isfjord was a bright-eyed and bushy-tailed teenager starting in the wash bay at Selkirk GM. Those days were soon left behind him as his exceptional work ethic and superior customer service quickly helped Josh become an integral part of our family and success here. "A successful five-year sales career and almost 1000 very happy customers later and Josh is irreplaceable in our Selkirk GM family. He is truly an amazing part of our team and a phenomenal colleague." Dianne Little, General Sales Manager. It's now been four consecutive years of achieving Selkirk GM's top sales AND being rewarded with GM's highest sales honour: Gold level in the Sales Marketing Guild. His customer satisfaction score rated by those clients comes in at an astonishing 98.9%, proving that Josh continues to excel at making his customers extremely happy!
Read The Full Article Here Page 1
Read The Full Article Here Page 2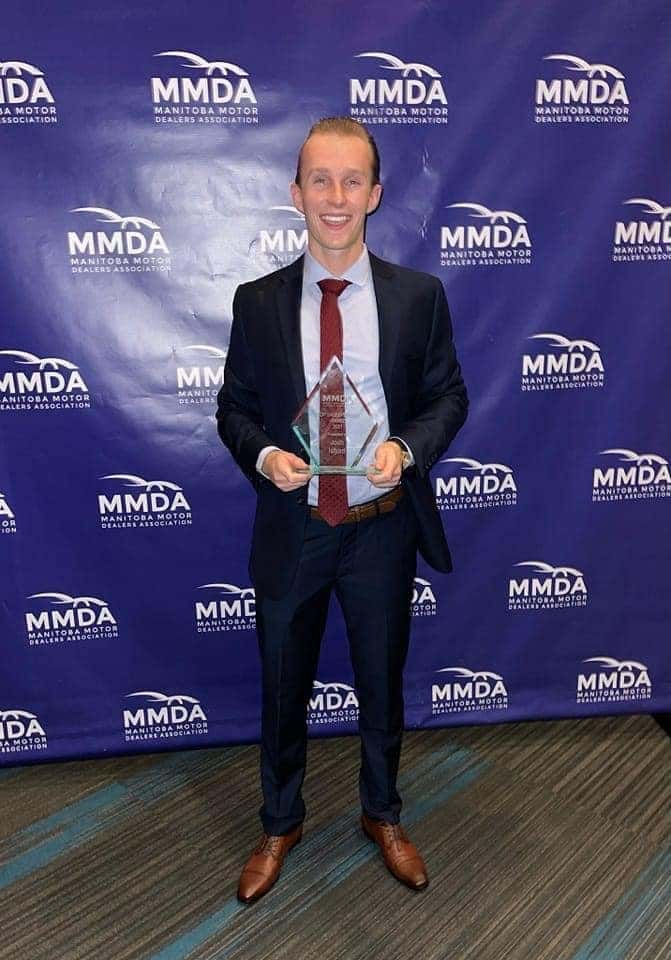 Looking For A Vehicle?